How do you make a placemat into a pillow?
Check out my blog post
to see a tutorial!


Montana Settings pattern
gives you four design options for your placemat
and over 12 different silhouette appliques
to create the perfect setting
at your table!

I'm also offering the silhouette designs in optional
pre-fused and laser cut packages to make
it that much easier!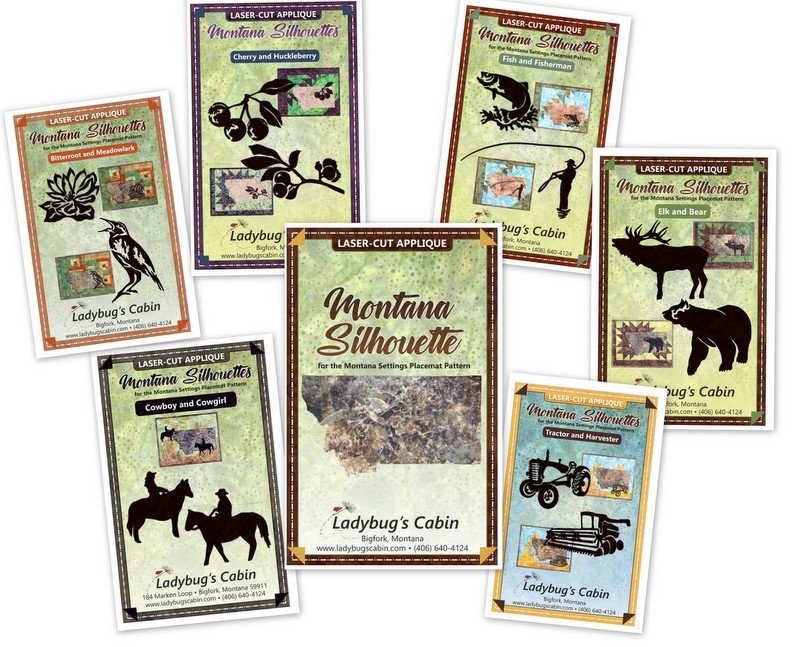 Bobbin Work
on Applique!
In this short demo I talk about using a little bit of bobbin work while stitching down your applique projects to add some extra BLING and texture without a lot of effort!